Beat Mixing Services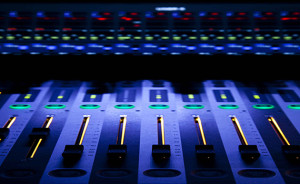 Professional Beat Instrumental Mixing
Are you a beat maker? Do you upload lots of beats to Sound Cloud that could benefit my mixing services? Simply choose one of my many mixing packages below for quick turnaround time on all beat mixing orders. Need more beats mixed? Use the contact form for a custom quote.
HOW TO SUBMIT YOUR INSTRUMENTAL BEAT TO ME FOR MIXING:
1. Select the Beat Mixing Package you need and place your order.
2. In your program, open your beat session and select the entire song range.
3. Turn off compression and limiting on the Master channel.
4. Bounce, Track out, Render or Export your audio track 'stems' as stereo wav stems in the 4800k sample rate and 24 Bit Depth, to a designated folder and name it (the folder) "audio stems".
If there are any effects on your song's timeline that you would like to include, make sure to bounce them along with your audio stems.
5. Use a free file compression software such as (WinRAR) and archive your audio stems folder as a .zip file.
6. Upload the compressed .zip file of your (audio stems) to a "free" file storage service such as DROPBOX and provide the link to this file via my "Contact" form. Please note that you must hover your mouse over to the right of the link icon in DROPBOX to get the "shared" link URL of your file, otherwise I won't be able to access it.
7. Within 24-72 hours, you will receive a link to your newly mixed track and the original before I have added my special beat mixing touch to it for your reference.
*There are no-refunds on my beat mixing orders. By using my beat mixing service you agree to this policy. However, you are only granted one revision if you are not completely satisfied with a given order.
Save
Save
Save